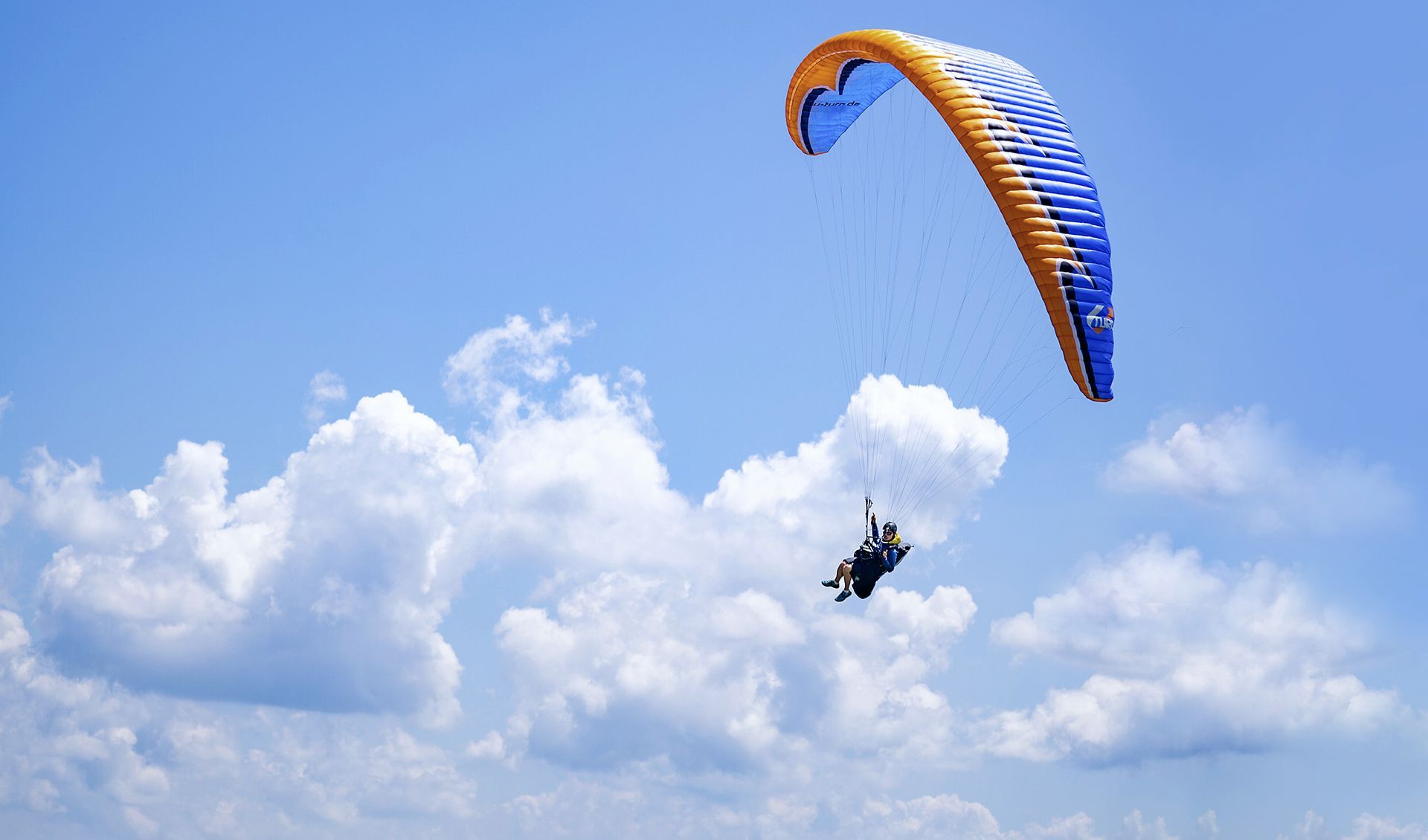 Paragliding School ZLatibor
Tailored approach
to each student
Up to one year of continuous training
Individual approach to paragliding lessons that
meets your physical capabilities and your availability.
You will train together until you're ready to earn your
wings.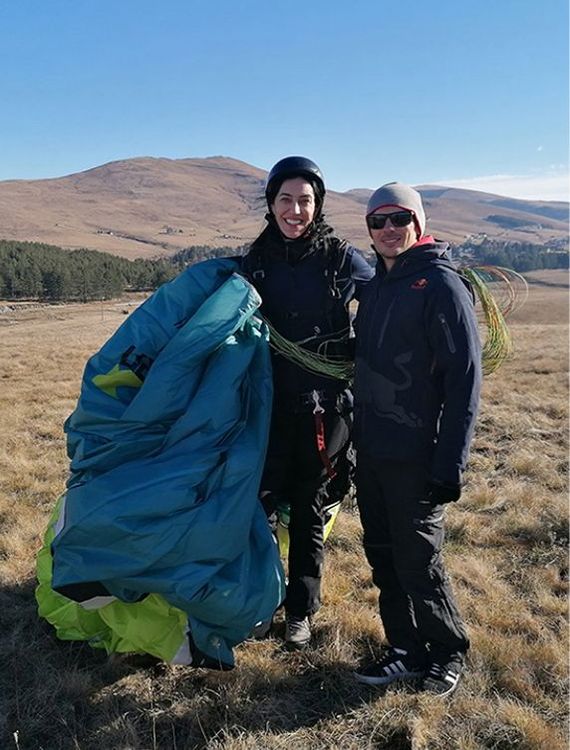 beginner
Basic paragliding lessons
Get License recognized by
CAD of the Republic of Serbia and FAI.
A journey designed to introduce you to the basics
of paragliding. Modern training concepts that
include theory lessons, on field training and a lot
of fun in the air.
Learn to Fly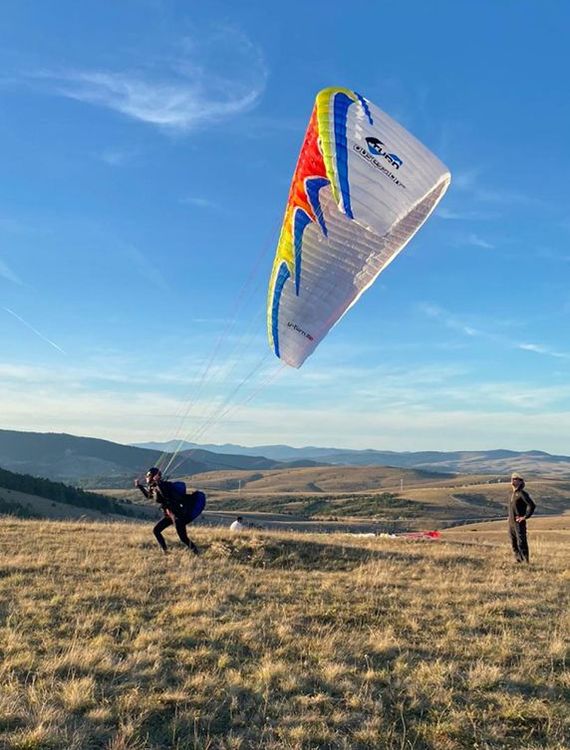 Paragliding Lessons 1 on 1
It starts with theory classes - tapping into a concept of flying, equipment, regulations, rules and safety.
You will learn how to read the weather to be capable of enjoying flying to the best. What do clouds tell us, what are wind intervals, how to spot thermals and when to expect turbulence.
You'll get familiar with the equipment on the ground. How to control the wing in all situations. This process will build your foundation as a pilot and help you master your flying skills in the future.
You will learn all about safety equipment and in flight safety procedures. How to avoid or recover from a dangerous situation, how to properly use reserve, and of course a lot of good rules to avoid all that.
You will start with basic takeoffs and landings on school terrains. During this course your skills will advance until you're able to do takeoffs and landings in more challenging terrains and conditions.
After you become confident with the most important elements of flying, takeoffs and landings, you'll start practicing some more advanced flying techniques such as soaring and flying in thermals.
LET'S START FLYING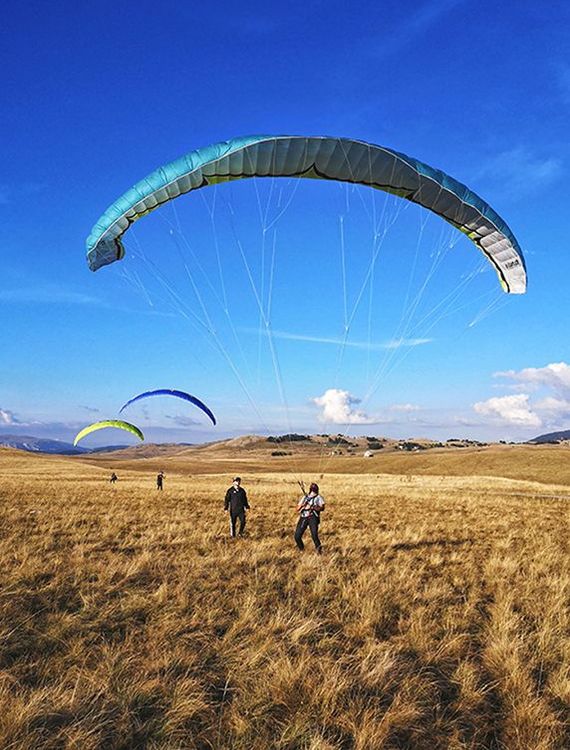 Grab your first
paragliding equipment
During the basic paragliding course you'll get a special
opportunity to purchase a complete new set including
paraglider, rescue and harness from U-turn paragliders.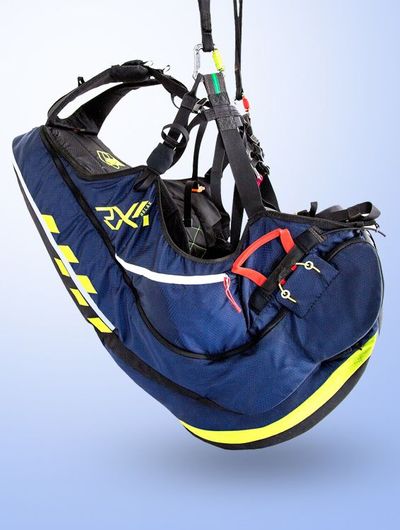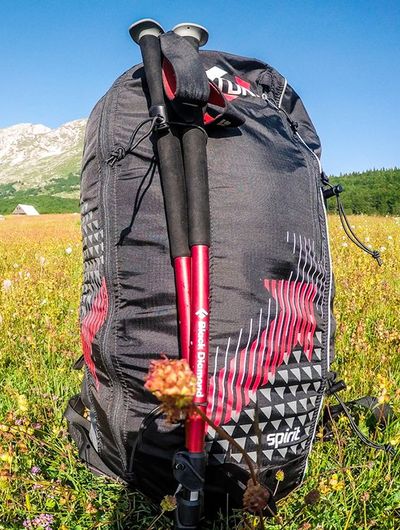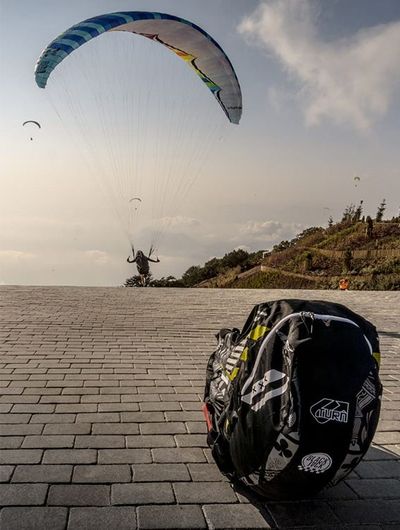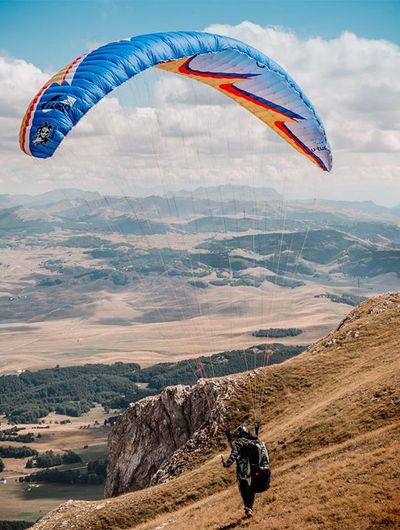 Order your gear
advance
Siv course
Learn how to deal with and recover from the
unexpected from Legendary Acro pilot Petar Loncar
Simulation of incidents in flight, the first step in maximising
safety and getting confidence in flight. SIV course is suitable
for any licensed pilot looking to increase the level of safety
and flying techniques
Book your seat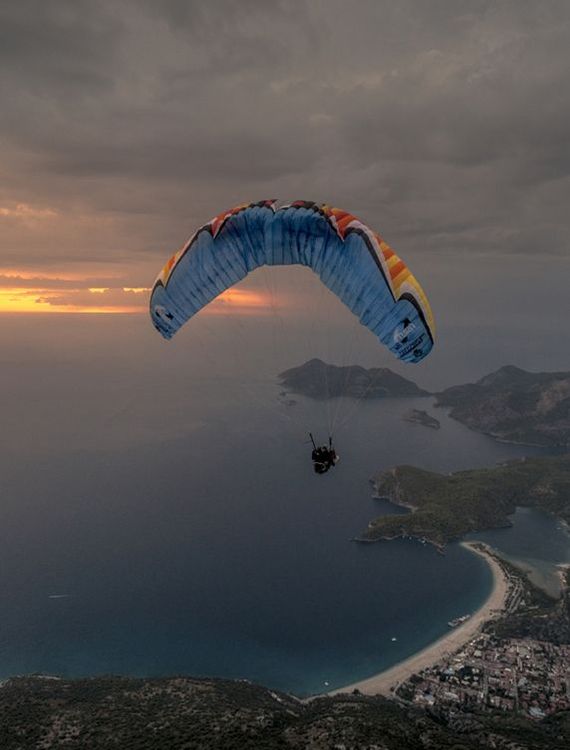 Tandem paragliding
lessons
Learn from the pilot with over 15 years of
experience and more than 10 000 tandem flights
This is a course aimed at pilots who seek to fly in
tandem in a safer way. Come and improve your
level of flight learning in a friendly environment,
full of techniques and tips that will lead you to
evolve your understanding of flight.
Schedule your sessions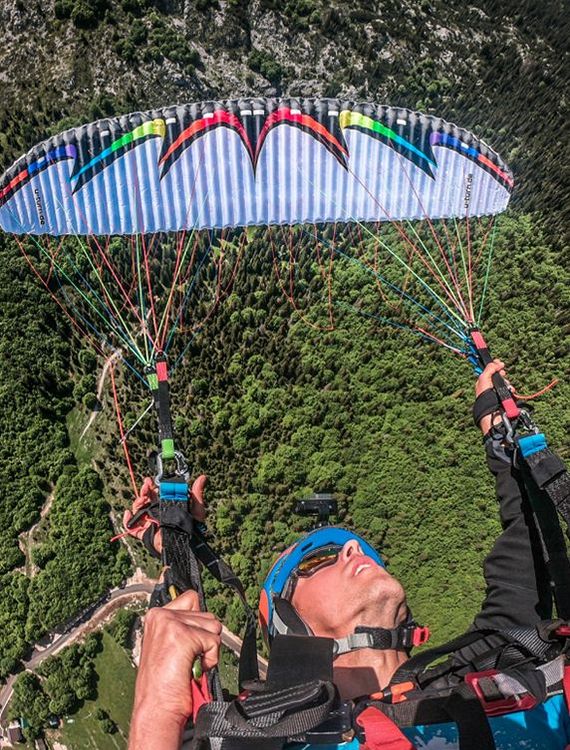 Acro paragliding training
From a wingover to infinity tumbling
master your acro flying with Petar Loncar
Master your tricks with Acro legend and, advance From
basics to competition level pilot in one course.
Learn how to do wingovers, SATs, helico's infinity
tumblings and more.
Schedule your sessions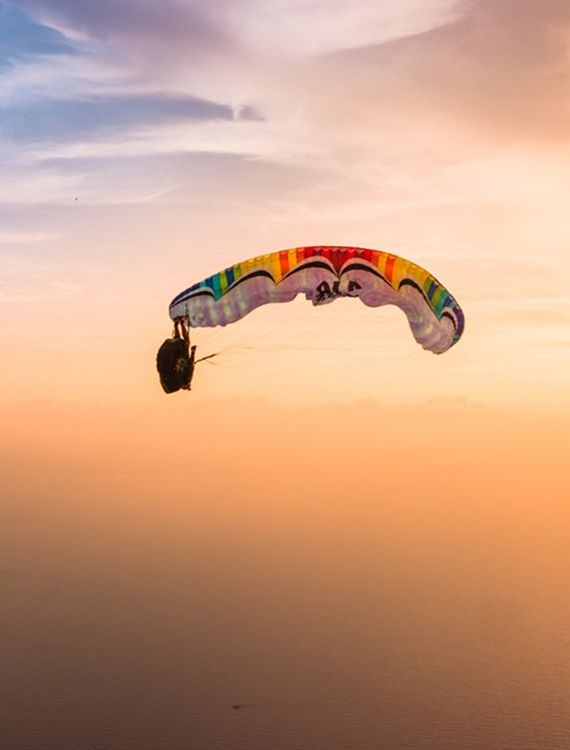 Q&A on paragliding lessons
It normally takes from one month up to one year of training! You Will start with how the canopy is laid out, inflated and controlled by its brake lines. You'll then be ready to have your first flights down a gentle slope as well top to bottom flights from high altitude slopes! It really depends on you and your dedication to this sport.
Having a driver's licence is enough to be able to take the lessons and become a pilot, however for people without a driver's licence, you need to pass appropriate medical tests.
Anyone 15 years of age, who is medically fit to fly a paraglider and has a certified written consent of both parents or guardians to attend training.
Paragliding is safe as long as you make it safe. An experienced instructor will tell you that the most important thing to keep in mind when paragliding is not wind speed, air pressure, nor if there is visibility or not. In fact, not an external factor, but the attitude of a man and his preparedness.
To take the exam for the license you must have at least 15 h of flying,so the time depends on your commitment.