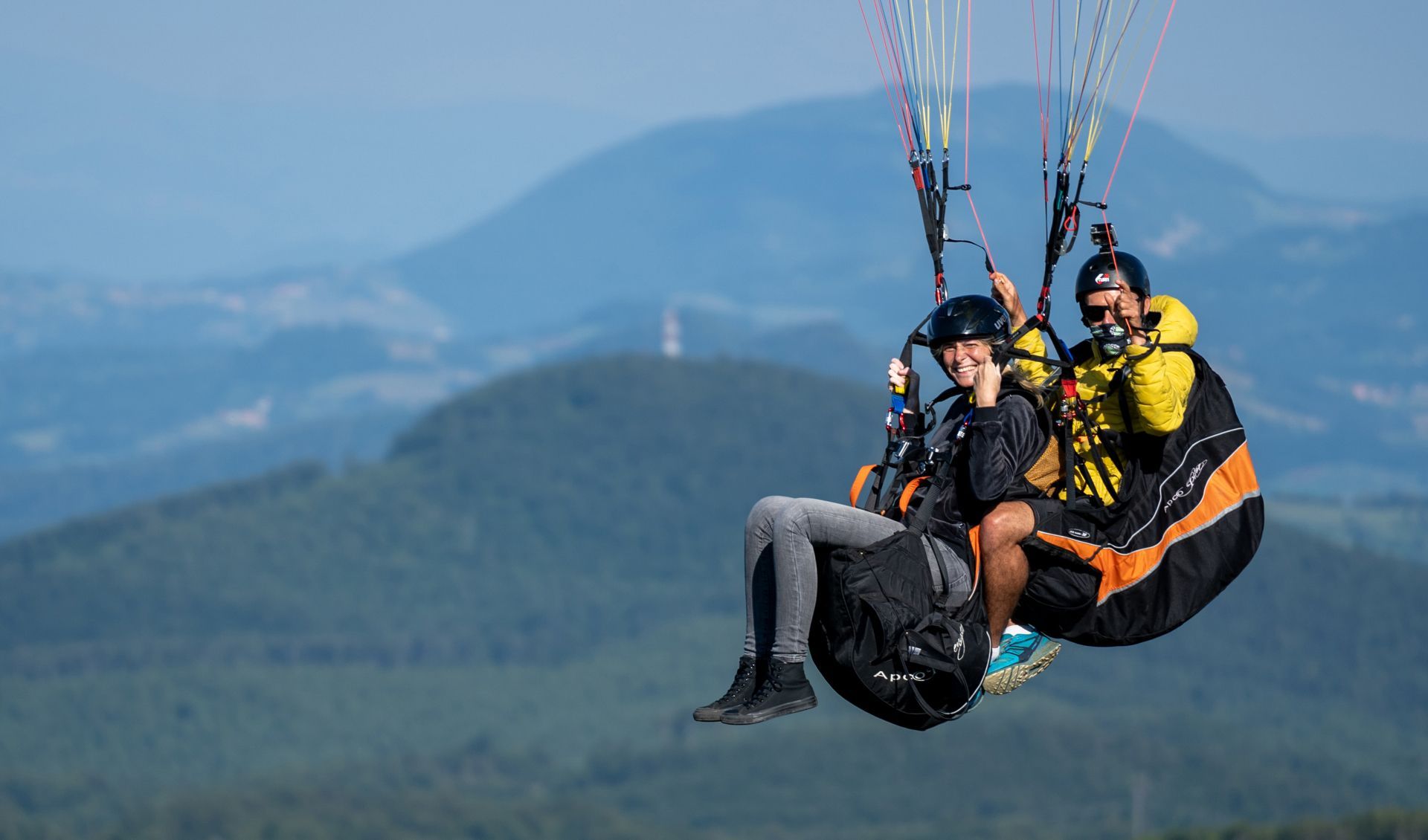 Tandem Paragliding Zlatibor
From peaceful air see sighting
to the adrenaline rush and serious G forces
Take off point:
Čigota 1422 m
Tandem paragliding
location on Zlatibor
Take off point of Zlatibor tandem paragliding
adventure is Cigota ridge with the highest point
at 1422 m.a.s.l.
Get directions
Tandem paragliding
flight details
Meeting with Petar at the top of Cigota
You'll be clipped into your harness and helmet
Petar will walk you through a take-off briefing
Launch from the mountain and glide away from the ground
Enjoy the 15 minutes of cool breeze and spectacular views
Safely land back after a lifetime experience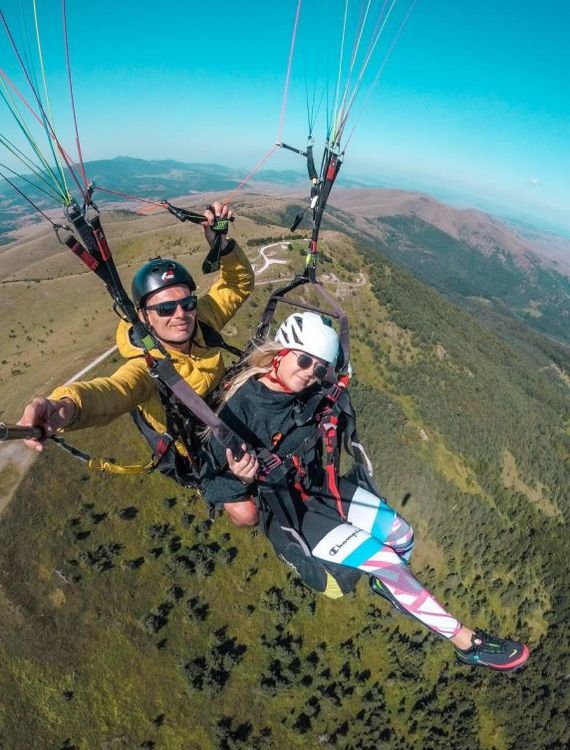 Tandem paragliding
gift vouchers
Surprise your friends with a great and unique
gift in the form of a Tandem Paragliding Voucher.
Important to know
before you take off
It is preferable to have pants and long sleeves a thin jacket or wind stopper
In case of bad weather conditions, the tour can be delayed or canceled
The flight duration may vary due to weather conditions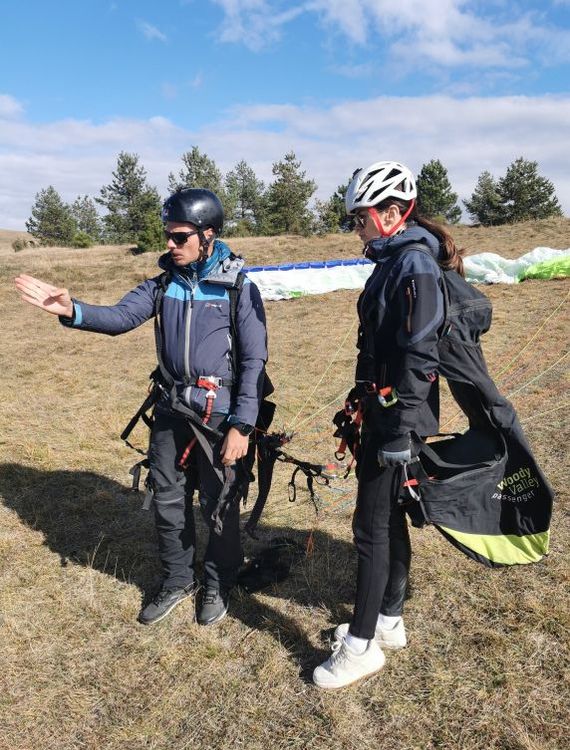 Your Pilot
Petar Loncar
One of the most famous names in the paragliding world.
Licensed professional competed in the world
aerobatics cups and aero events, perfecting his skills
on expeditions and projects around the world!
15 years of professional experience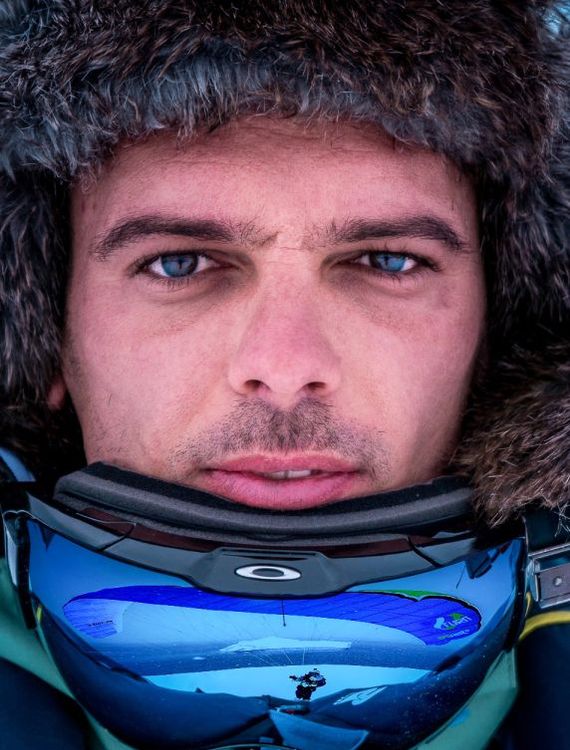 You're in safe hands
To ensure the safety of your flight, you must follow
the pilot's instructions at all times, from launch to landing.
High quality and
tested equipment
Passenger
insurance provided
Licensed tandem
paragliding pilot
Covid-19 Safety Measures
To help stop the spread of Covid-19 we have put several measures in place on
our tandem paragliding tour. Groups can socially distance themselves at the large,
open-air take-off and landing.
While in flight, passengers are not required to wear a mask.
However, our pilots will wear a mask throughout the flight. Between tandem flights,
the passenger harness and helmet are thoroughly cleaned with alcohol.
Tandem paragliding frequently asked questions
You can fill out the form on my website, call me, or send me a message. We'll agree on the date and time, meet and fly.
If you want to give someone an amazing experience as a present, you can contact me for a gift voucher, or fill out the voucher for mon our website. Vouchers are valid 6 months from the date of order.
The minimum age for tandem flight is 6 years old. In this case, we're using equipment which is suitable for smaller passengers.
Tandem paragliders allow a weight range for passengers to be anywhere from 15 kg to 125 kg.